Cocoto Kart Online
for iPhone and iPod touch


Console-quality online kart racing now available for iPhone and iPod touch! Always players online, no waiting time! Play 10 tracks with 12 unique animated drivers, collect crazy bonuses, play the grand prix or challenge players from all over the world in the online battle mode!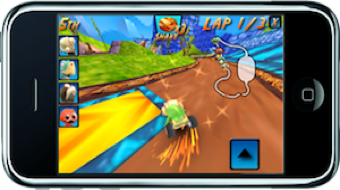 Drive in volcano worlds, in the sky, up in the trees, slide on ice, use turbos, take shortcuts by jumping over platforms. 12 unique drivers are fully animated. The online mode includes multiplayer races and battle mode.